Despite being a much more closed system than Android, iOS still receives many interesting options for applications that can replace Apple's offerings. Among them, we can mention the Camera + 2, an app that integrates advanced controls for capturing photos, such as exposure adjustments, focus, ISO and much more, including a complete image editing system.
Apple
02 Jun
Apple
02 Jun
Today, an update introduced an even more interesting feature, called "Magic ML". With it, users will be able to leave the task of editing the photographs and inserting filters in the hands of the application, which will use machine learning to correct imperfections and make portraits even more interesting. It is also possible to follow the changes in real time, at the time of capture.
The novelty is not definitive, and can be reversed at any time, allowing even before and after views of the modified photos. Also according to the description users can use the work of Magic ML as a starting point for their own editions. Considering that Camera + 2 captures in RAW, the novelty can be very interesting for those who want to have a good photography experience without spending a lot.
Camera + 2 is available on the App Store, costing R $ 18.90. Its use may be especially interesting in the future iPhone 13, whose set of cameras can bring four lenses, in addition to the LiDAR sensor, according to rumors. Meanwhile, the iPhone 12 has already had part of its look revealed by mockups, showing its approximate size and a new location for the chip drawer.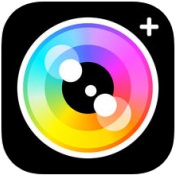 Camera + 2
Developer: LateNiteSoft S.L.
Price: R $ 18.90
Size: 183.7 MB