Since its launch in 2018, the Sony WH-1000XM3 is regarded as one of the best headphones on the market, featuring a noise cancellation system that no other device in its price range has been able to offer. Therefore, a lot of expectations were generated about its successor, the WH-1000XM4, whose existence was confirmed with certification leaks at Anatel. Unfortunately, information about the device's announcement was virtually nonexistent.
Curiosity 24 Jul

Music 22 Jul
This has just changed with the latest post from Sony Brazil on your Instagram, making reference to the long-awaited accessory. With an image that states that "the future of audio is here", accompanied by the silhouette of a headset very similar to the WH-1000XM3, the company not only confirms the arrival of the WH-1000XM4 in the country, but also points out the proximity of its launch .
Sony also allows interested parties to sign up to receive news, but unfortunately more details have not been revealed. When analyzing the posted image more deeply, some interesting details can be noticed. As expected, the appearance of the new headphones should remain identical to that of its predecessor. Thus, the expectation is that most improvements will be internal.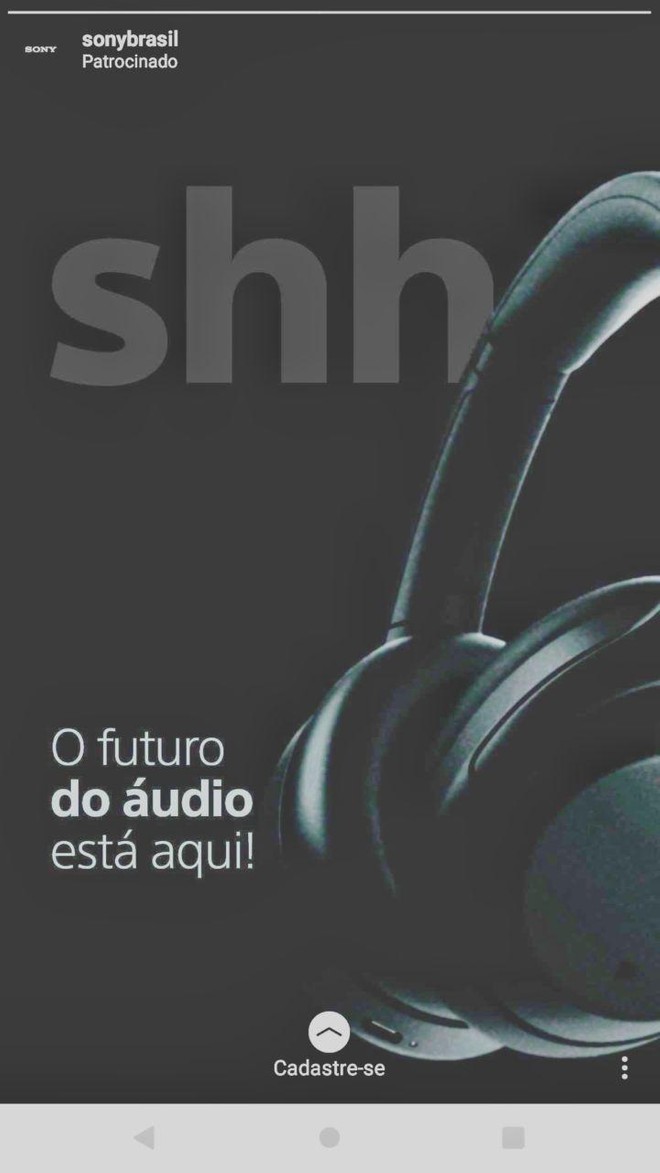 The main one should be support for Bluetooth 5.0, which will allow the WH-1000XM4 to connect to more than one device at the same time. Despite the great quality, the WH-1000XM3 uses Bluetooth 4.2, being able to connect to only one device at a time, this being one of the only flaws pointed out by users. There are also expectations about the improvements that Sony should make regarding the noise cancellation system, which may once again surprise the market.
In any case, it is not long before new information is released by the Japanese giant. It is worth remembering, however, that the manufacturer will face strong competition this time. AKG, one of the audio references in the world, has just announced its Y600NC, while Razer has already brought its Opus to the market, with noise cancellation similar to the WH-1000XM3, but having the differential of the custom audio subscription by THX