Microsoft today announced that the web version of OneDrive will receive improvements to the file details panel and activity feed, making it easier to share and manage content on the service with multiple users.
Now, information such as people with access to the file, actions taken and the possibility to browse files and add comments more easily, very similar to what is seen in Google Drive.
Live
26 May
Software
08 May
In the details pane, a detailed file activity history will be displayed, organized by time, so you can define when they were made. In addition, it is possible to request that notifications be sent to the email whenever a new change is made.
In the activity feed, accessed by pressing the "i" key, users will be able to see all files and folders also organized in order of time, in sections that include "yesterday", "last week" and more, in an effort by company to prevent too much from being shown in short periods of time. It is also possible to access any of the contents by clicking directly on them, and even go directly to the modifications made, in the case of documents in the Office package.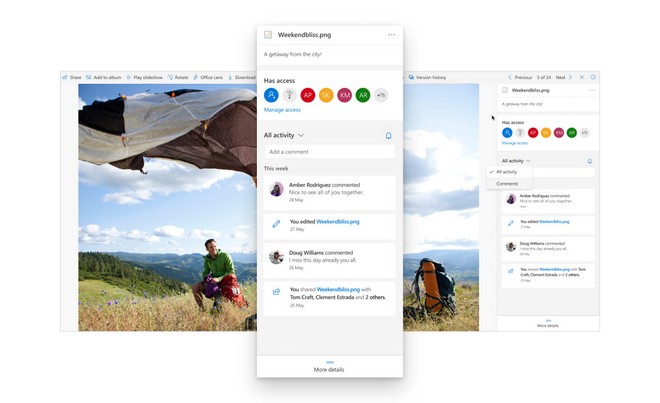 As the NeoWin website points out, the update improves usability and helps users save time, as it is now much easier to share and edit files. According to the company, the news has already started to be available to everyone.
It is worth remembering that Microsoft launched this week a new application to help parents and guardians manage the time their children spend playing, the Xbox Family Settings, whose functions previously required access to the Microsoft Family portal via the web. The company also updated its Edge browser for Android, finally releasing the Collections feature to users of Google's system.