Google's Pixel line of smartphones has always drawn a lot of attention for its intelligent image processing that results in photos with great quality, now these features are available for the OnePlus 8 and 8 Pro, devices that were made official on April 14 with a very interesting set of cameras up to 48 megapixels.
Rumors
20 Jun
Rumors
19 Jun
It is interesting to say that there was already a version of Google Camera, which is also known as GCam, available for the OnePlus 8 available, however, it was only possible to use the main lens of the device, since restrictions on the firmware of the manufacturer of the phone made it impossible for the secondary lens, an ultrawide of 16 megapixels, to be used in the application unless the phone had root access enabled.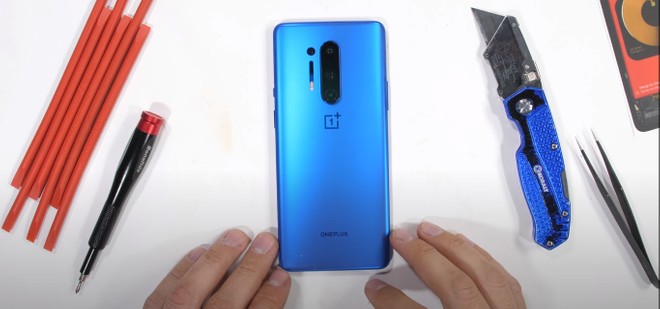 However this has now changed with a new version of the application developed by Urnyx05, which allows access at least this sensor, which is very useful for open and well-lit environments such as landscapes.
To get an idea of how the photos look, see the gallery below with photos captured by Max Weinbach with some photos taken with the standard camera followed by those taken with the gcam ported using a OnePlus 8 Pro:
The photos feature much more vivid colors, mainly due to the improved HDR+ feature, which is present in almost all versions of the ported Gcam and uses several photos taken in sequence to enhance contrast, saturation and lighting.
It is worth saying that to activate the secondary camera you need to change a simple setting in the application. After installing Google Camera, go to Settings > Advanced > Auxiliary Camera and enable the options to show buttons, Telephoto and Wide and test. They should work perfectly. Unfortunately access to the macro camera still presents errors, but the telephoto option already has zooms up to 2.2x.
To download Google Camera for OnePlus 8 and 8 Pro use the link below:
Google Camera for OnePlus 8 and 8 Pro – Download
The OnePlus 8 is still available in Brazilian stores. To be notified when he arrives.
The OnePlus 8 Pro is still available in Brazilian stores. To be notified when he arrives.