We know Peter Pan as the boy who never grew up and convinced many generations of children that "dreams come true if we wish them well enough." But now the dark side has been revealed.
Last week, James Mathew Barrie's original manuscript was published. And according to the British newspaper The guardian, the unpublished version of the story – in Barrie's own handwriting – shows the modifications the writer made to his manuscript while writing in a text in which the novelist "was not afraid to go to dark places." It has also tried to show that children can be fierce, "said its publisher, Jessica Nelson.
The new edition, according to The Guardian, demonstrates that Barrie attenuates Peter Pan's character to suit the public in 1911. Thus, we can observe how the writer softens Peter Pan's character, for example, when he eliminates his speaking part. "Defiant" with Wendy and tries to be "more contemptuous than ever", an "elf boy" who was also eliminated by the novelist.
The publisher told the newspaper that this version of the character had a different personality from the more heroic and familiar Peter Pan figure we know.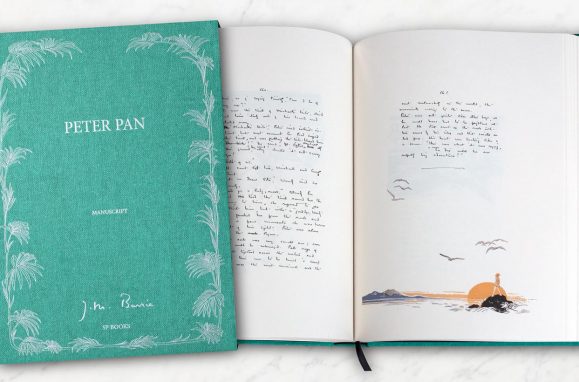 For Jessica Nelson, this version resembles Mary Shelley's Frankenstein: "The creature in the manuscript was darker, with less human qualities." Also little Peter is more "selfish" compared to the final published version. The publisher "would say it's bad."
The original version of Barrie's original manuscript is stored in the New York Public Library collection. The new edition of Barrie's work offers a glimpse into her creative process and gives interested parties the way stories evolve over time.
SP Books printed only a thousand hand-numbered copies of the 282-page manuscript. Each costs almost 170 euros. Part of the proceeds from the proceeds will go to Great Ormond Street Hospital, which still owns the copyrights Barrie gave him before he died.