An "extremely hot" patch of water has been detected on the southern tip of the Pacific Ocean off New Zealand's east coast and is slowly growing.
Satellite images published last Monday at Climate Reanalyser show a massive zone of bright red water about 2,000 kilometers in diameter. The area is probably the same size as New Zealand's North Island and was growing during this December.
According to the newspaper The New Zealand Herald, the phenomenon caught the attention of climate scholars when it became one of the hottest marine spots on the planet, with temperatures up to 20ºC.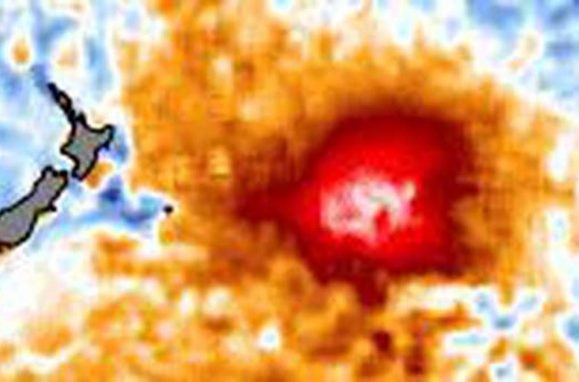 James Renwick, a climate researcher and professor at the University of Victoria, Australia, explained that this usually occurs in low-wind waters that add to the sun's incidence in the area, causing water to rise in temperature. The red area seen on the heat map indicates temperatures of at least 4 ° C above average, while the white areas in the center indicate temperatures of 6 ° C above the norm.
"Sea temperature doesn't really vary much. A degree or so is a big problem and this area is probably four degrees or more above average and that's huge, "said Renwick.
Speaking to the British newspaper The guardianRenwick admitted that the figures may be linked to climate change, notably the increase in greenhouse gas emissions, but are mainly due to nature conditions.
In the coming weeks, scientists will study the phenomenon for more information on its origin and the local impact it could have, especially for marine life.